TOPICS
ANTEPRIMA Fall-Winter 2022-23
GOCCIA & CALICE Collection
2022.11.21
When Architecture Meets Fashion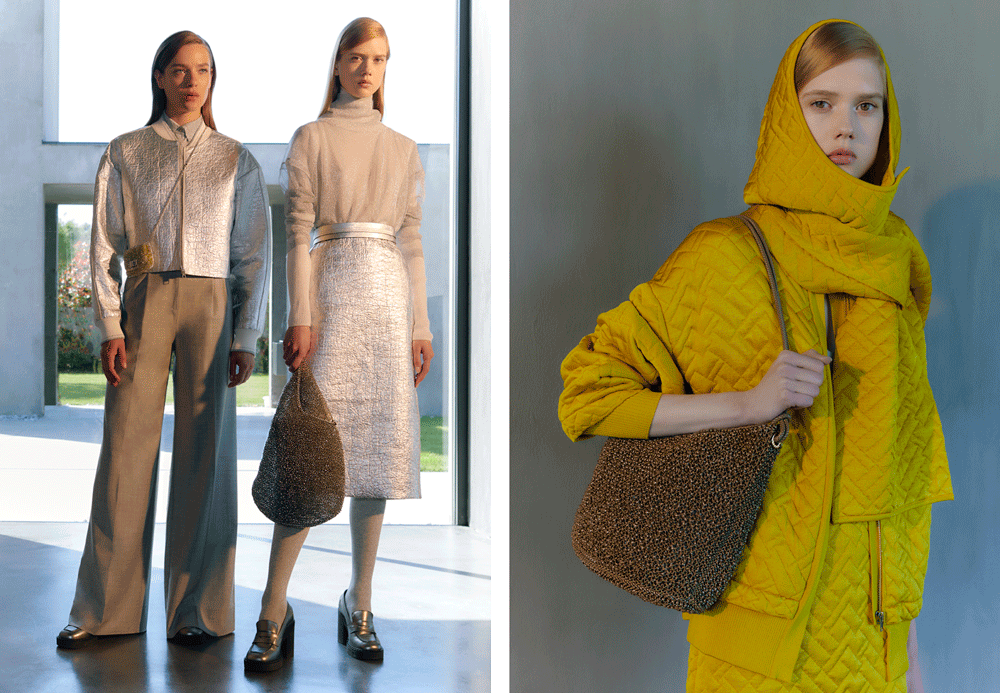 Exploring the Power of Art, ANTEPRIMA FALL-WINTER 2022-23 Collection confronts precision of modernism with a newfound sense of integration of art and nature inspired from "CHÂTEAU LA COSTE". Inspired by this modern architecture, the brand introduced two symbolic WIREBAG Collections that perfectly illustrate this contemporary installation – GOCCIA and CALICE Collections.
Breaking through the boundaries, the GOCCIA Collection is a whole new construction from ANTEPRIMA iconic WIREBAG. Having the meaning of "Drop" in Italian, the GOCCIA collection reflect to the metal iconic installation located in "Château La Coste". Handcrafted by artisans for 15 hours with 2mm wire cords, the streamlined design makes the GOCCIA WIREBAG not just an ordinary handbag but also a masterpiece. This sculptural curvy tote bag is formed as one piece without detachment to showcase the masterhood.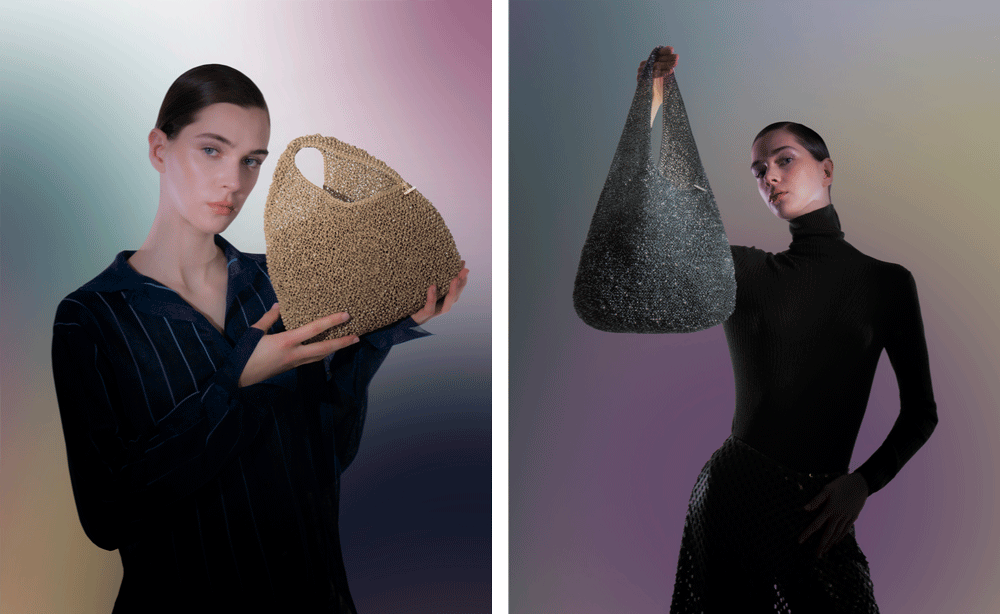 GOCCIA
PB22FN10DJ
Orogento 671, Muscgiogento 073, Camello Opaco 046, Khakigento 365

GOCCIA
PB22FN11P9
Muscgiogento 073, Khakigento 365, Camello Opaco 046
Calice means "Cup" in Italian, which make it as a fitting name to represent the contemporary art structure in "Château La Coste". With a modern bucket shape and connected with the brand's iconic braiding handle, ANTERPIMA master used more than 16 hours to knit this CALICE WIREBAG with 2mm refined wires.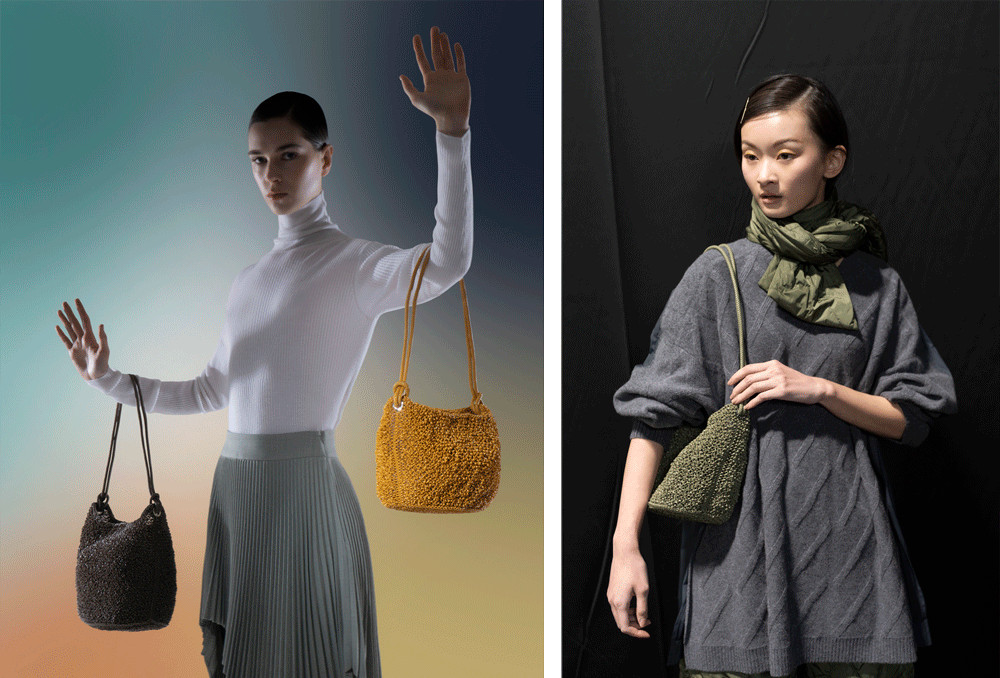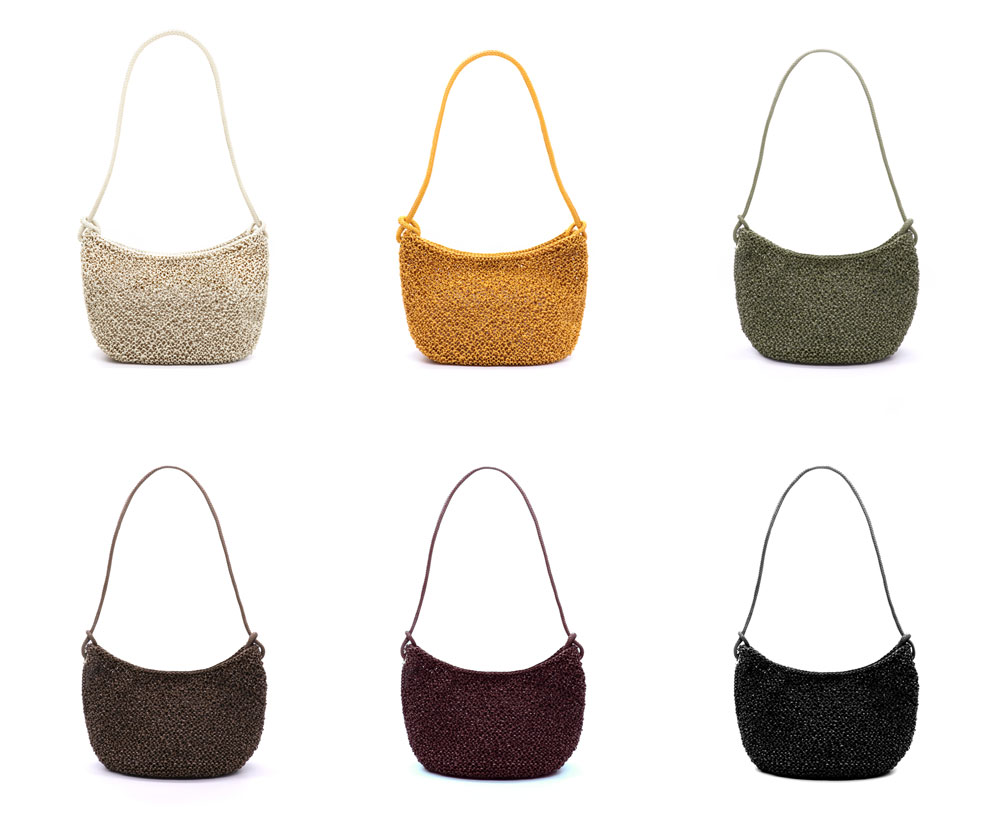 CALICE
PB22FM84F1
Latte Opaco 781, Miele Opaco 110, Verde Alga Opaco 469,
Fango Opaco 470, Nero Opaco 099, Prugna Opaco 039

CALICE
PB22FM85A5
Latte Opaco 781, Fango Opaco 470, Prugna Opaco 039, Nero Opaco 099
SHOP NOW