TOPICS
ANTEPRIMA Spring-Summer 2022 Sneakers and Ballerinas
2021.12.24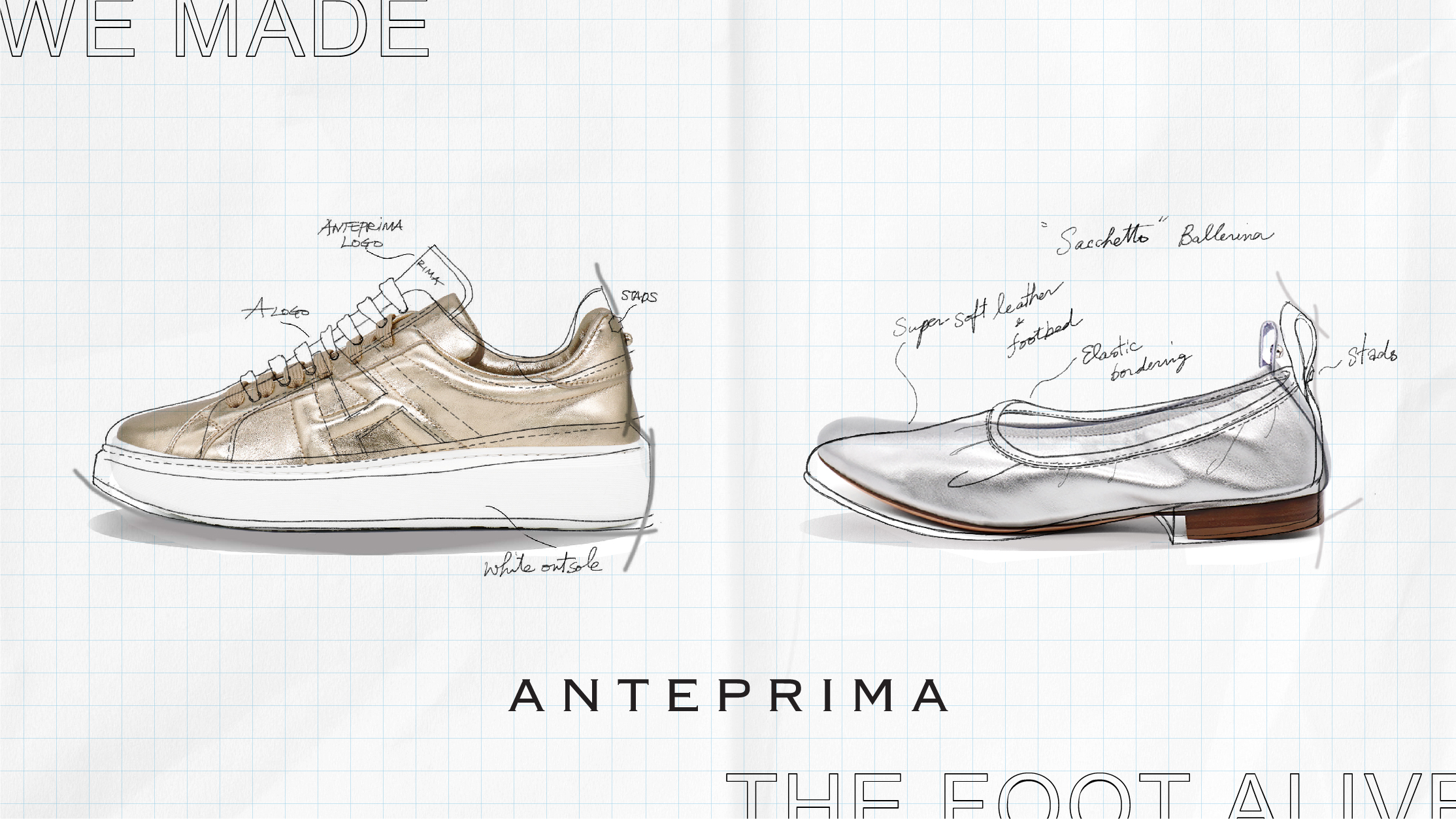 YOUR EVERLASTING SHOES FOR ALL SEASONS
Ms. Izumi Ogino, Creative Director of ANTEPRIMA, believes fashion should take you somewhere; build on essentials wardrobe with standout refined details and touches that bring out the individuality and inner grow of the wearer. Cozy and effortless designs will never fade out of trends, every single piece we designed for modern women to last, season after season; ageless and borderless, where minimalism takes center stage with quality textures.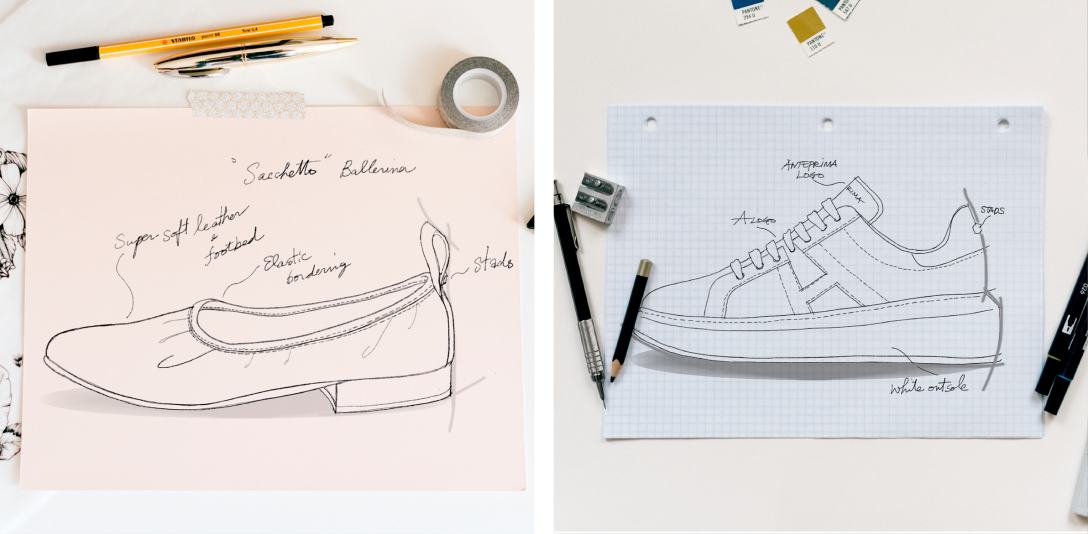 ANTEPRIMA SNEAKERS
SMARTEN UP! WE MADE THE FOOT ALIVE!
Stitched with 3D Puffed logo detail of the iconic "A" on the side and embedded with a refined rhinestone at the back.
Constructed with white sole art spectrum of 4.5 cm and 1.5cm foot bed, the appeal of simple and affordable sneakers isn't lost on anyone. In view of putting the foot health as first priority, the brand intentionally employed the 'Folder Air System' by Elastic Walk Comfort System for the foot bed construction; this is an innovative energizing and relaxing support system is certified, environmental friendly and anatomical, made with high quality material and covered by tanned leather which integrated Air and Circulation Stimulation, while offers Anti-stress and Anti-shock with Memory Effect and Posture Support to your body. Ideally for those who seek comfort and wellness in footwear, especially for daily long journey, perform sports, sustain great loads/ elastic movement or even for those who want to prevent feet pathologies.
Energizing and Relaxing – It reduces the sense of general foot, knee and spine weariness for an effective physical wellness.
Circulation Stimulation – Physiological support, that promotes and reactivates circulation alleviating vascular problems and cellulite signs,
Air – Patent system which creates a ventilation of the entire shoes by walking.
Antistress – It decreases the stress of the singe fit and the daily journeys.
Antishock – Softer and smoother fit which absorbs shocks and avoids mirco traumas.
Posture Improvement – It helps to improve and maintain the correct body position.
Memory Effect – Elastic system and memory effect, over time.
Anatomical – It helps to prevent heel diseases (such as heel spurs, tendonitis etc) and foot diseases (such as plantar fasciitis etc).
Use of Leather – Made with tanned leather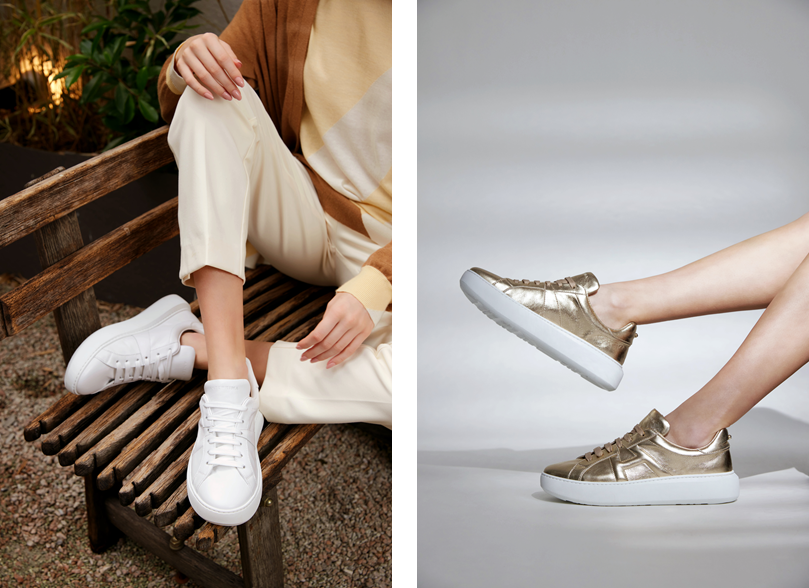 ANTEPRIMA SNEAKERS
AS 22S 01 301
BIANCO 001 / NERO 099 / OROGENTO 671
ANTEPRIMA BALLERINAS
NEW LEVEL OF COMFORT with EFFORTLESS ELEGANCE
Constructed by expert artisans in Italy, this artisan process named 'Sacchetto'; it consists in the greatest creation of a lining including before and being worked, was sewn around the shape as a glove. The ironing generally took place with a heated last and the shoe was beaten by artisans' hand until the shape is obtained. A breathable padded material is inserted between the sole and the lining to promote shock absorption and being sewn from the footbed to the upper.
Besides the professional manufacturing process, we are delighted to introduction the use of high standard materials.
Firstly, the footbed is applied with higher soft foam than the standard ones to create more cushioning feel; secondly, soft lamb leather called Nappa is used for the vamp, enveloping your foot as gentle as your second skin; thirdly, the sole is stitched by real leather with smoothing surface finished as suede and tanned the way to make the outsole softer than normal one which allows you touch the land softly; lastly, the heels are composed of several layers stacked leather, reduce the vibration when you walk on unevenly floor.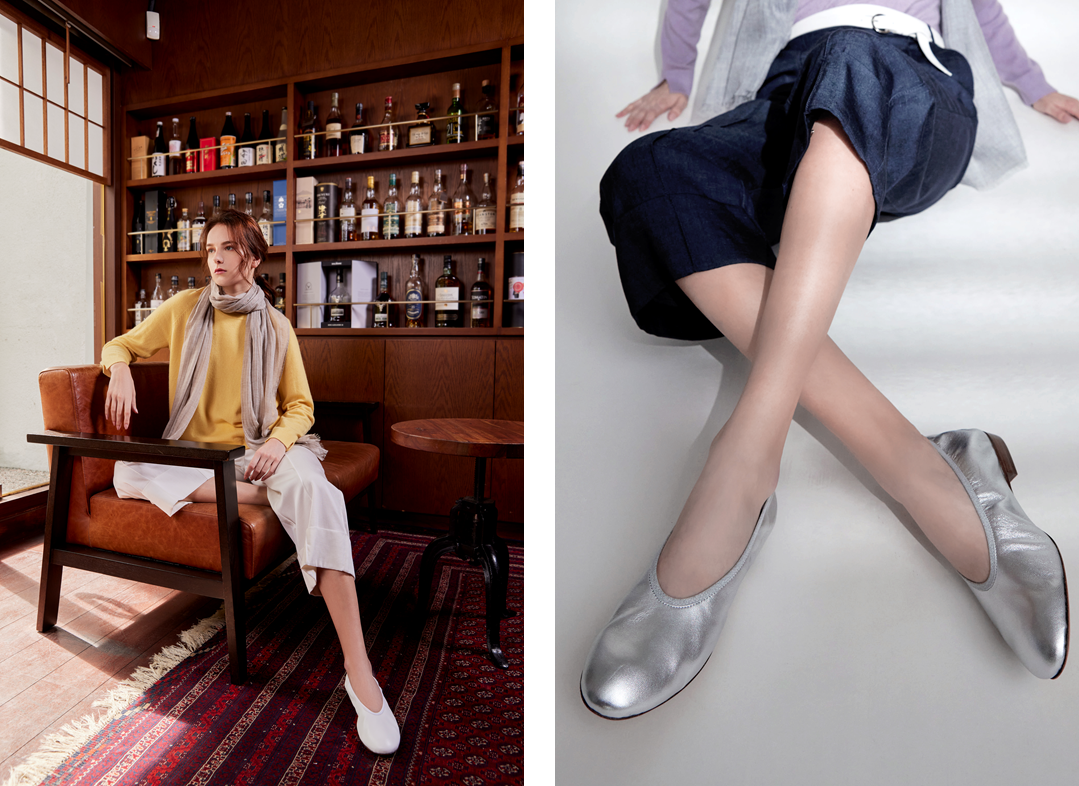 ANTEPRIMA BALLERINAS
AS 22S 02 001
BIANCO 001 / NERO 099 / ARGENTO 351