TOPICS
ANTEPRIMA Spring-Summer 2021 ELLIE OMIYA Collection
2021.06.16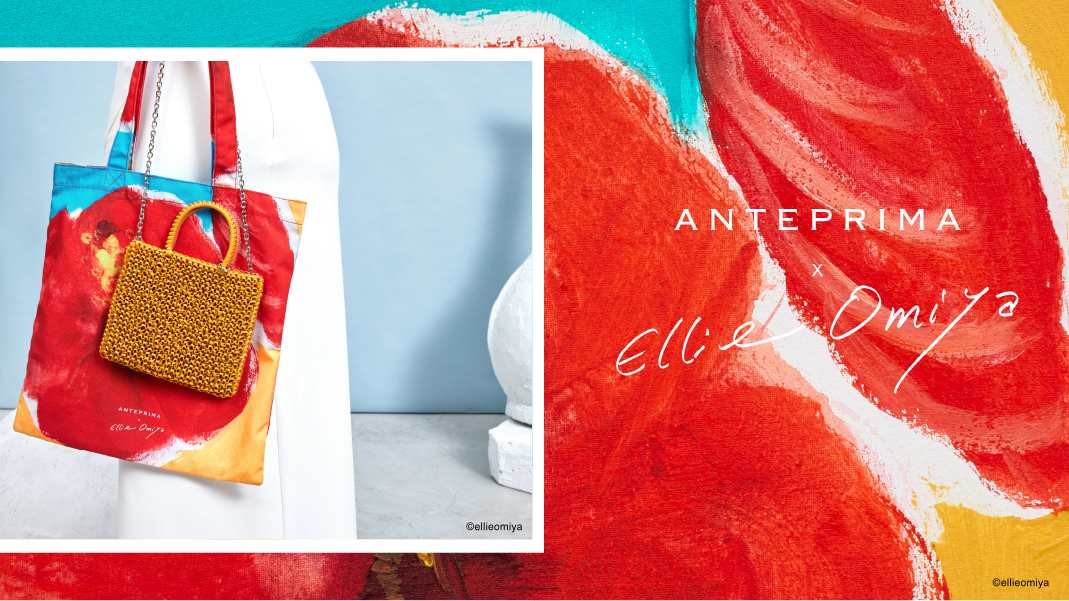 "Joyous escape with Ellie Omiya's exclusive vibrant collection"
ANTEPRIMA creative director, Izumi Ogino has always been known for her concept-driven approach to design that inspired by contemporary art. Under the era with unpredictable situation, Izumi believed that we need to have more positive energy for a better living, and she invited her friend, multi talent Ellie Omiya; who is an author, writer, director and painter to inject piles of happiness and her positive vibe into Anteprima Collection.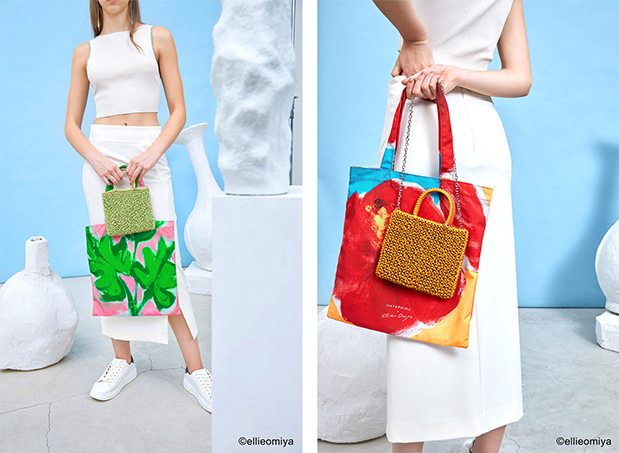 For the WIREBAG itself, taking shape in our new STANDARD MINIATURA, this chic mini WIREBAG contains three colour combinations for your selection – Mele Opaco/ Rosa Opaco, Miele Opaco/ Arancio Opaco and Azzuro Opaco/ Acciaio Opaco. With 19 cm width x 15 cm height, your smartphone can easily fit into this mini bag while it is still roomy enough to stow your essentials and all the hygienic items that you cannot left behind nowadays. Attached with a sturdy metal chain just like other mini bags from the brand, you can be hands-free or hold it as a top-handle bag for different occasion. How can you resist on this cute embellishment? Add this bag as a finishing touch to elevate your energetic yet youthful style in an ease.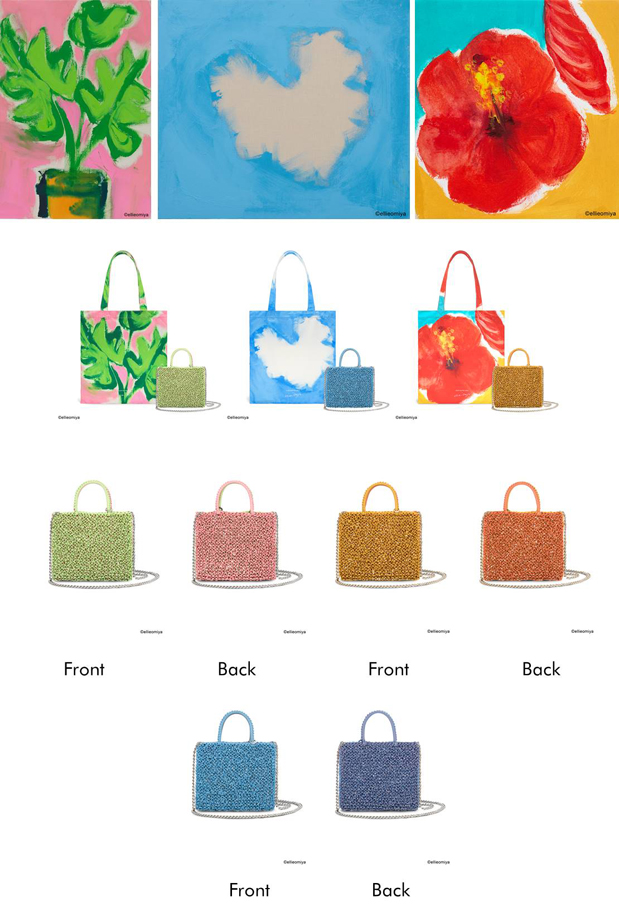 STANDARD MINIATURA – ELLIE OMIYA
PB21FLD6V3
Mele Opaco/ Rosa Opaco (Top Left), Miele Opaco/ Arancio Opaco (Top Right),
Azzuro Opaco/ Acciaio Opaco (Bottom)
To further elevate ANTEPRIMA x ELLIE OMIYA Collection, we are excited to announce that the brand will be giving away an exclusive gift for every ELLIE OMIYA Collection purchasing. By featuring the three selected masterpieces from Ellie, you will be offered a foldable eco bag with matching colour combination. This eco-bag is perfect for daily occasions. It can be folded into a rectangular pocket, which allows you to keep it as reusable grocery bag. Apart of being as a grocery bag, the striking pattern is perfect for summer spree. Either an eco-bag or a stunning tote bag, use your creativity to style a vigorous look with ELLIE OMIYA Collection WIREBAG and the fascinated graphic eco-bag to live your life with joy.