NEWS
ANTEPRIMA X MIKIMOTO - PEARLETIZIA Collection
2018.09.14
ANTEPRIMA X MIKIMOTO - PEARLETIZIA Collection

"An Elegant Shine
A Gentle Beauty
And Timeless Quality"
This year, ANTEPRIMA is utterly proud to be collaborating with one of the world's renowned high jewelry brands – MIKIMOTO. To further continue our delightful celebration of ANTEPRIMA's 25th anniversary, we are thrilled to be incorporating with MIKIMOTO's remarkable 125th anniversary; which marks 125 years since MIKIMOTO's founder Kokichi Mikimoto succeeded in creating the world's first cultured pearl, to create this extraordinary yet luxurious collection named as PEARLETIZIA.
The implication of PEARLETIZIA is combined with "Pearl" and "Letizia" which means "Happiness" in Italian, conveying the revelation of MIKIMOTO pearl elements and the joyful essence of ANTEPRIMA Wirebag. Emphasizing on the contours of elegance and fuses with timeless quality, this collection has fully revealed the pursuit of refined and authentic craftsmanship of ANTEPRIMA Wirebag and MIKIMOTO.
Brimming with the beauty of ANTEPRIMA's magnificent 999 Pure Silver feature, the PEARLETIZIA collection is created with 99.9% of silver wire cord which is a plentiful achievement to demonstrate a combination of state-of-the-art technology and the astonishing artistry in the brand history. Each distinctive piece is a vibrant art that is handcrafted by our experienced and skillful artisans and one of the styles even takes up to 15 hours to complete.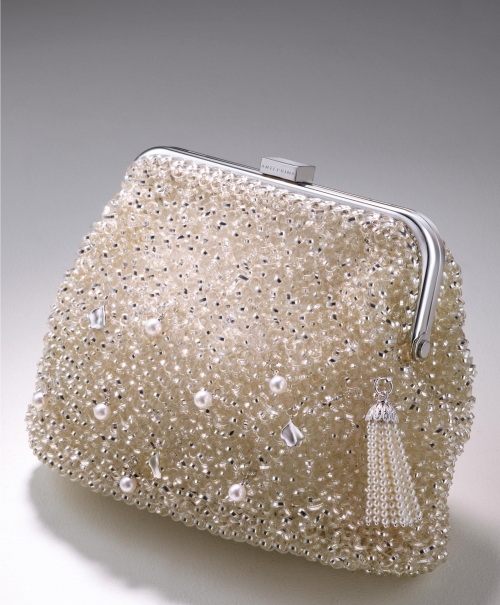 This collection has wonderfully integrated and extracted the best elements from both ANTEPRIMA and MIKIMOTO in order to fabricate the ultimate sumptuous series for this special anniversary collaboration. Every single piece of pearl that is embellishing on the PEARLETIZIA Wirebag is unique. Each individual pearl has been carefully examined and selected by MIKIMOTO's proficient professionals based on the strictest standards. These elements are essential for MIKIMOTO to maintain its strict standard of providing the highest quality pearls to its customers as well as ANTEPRIMA's customers.
Enlightened by MIKIMOTO's rose petal motif from their elegance and fluidity collection "Les Pétales Place Vendôme", and ANTEPRIMA's iconic Wirebag, the PEARLETIZIA collection has been designed in three unique styles in distinctive shapes and silhouettes to accommodate different occasions through the day. In addition to the precious MIKIMOTO pearl ornaments, this exclusive collection has especially adorned with MIKIMOTO's rose petal that is made of silver material. Available in the most exquisite Platino 999 color, each style is designed with a distinctive ingenuity.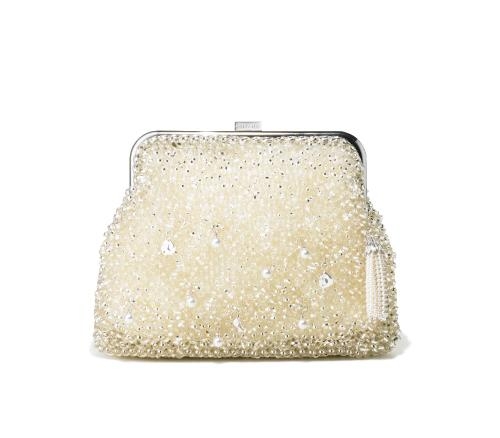 First of all, style PB18FFL0W6 is crafted in a rounded clutch shape and embellished with a valuable MIKIMOTO pearl tassel, pearls and silver rose petal. Enclosed with a refined leather pouch, it is certainly a practical yet elegant piece for any important cocktail party or event.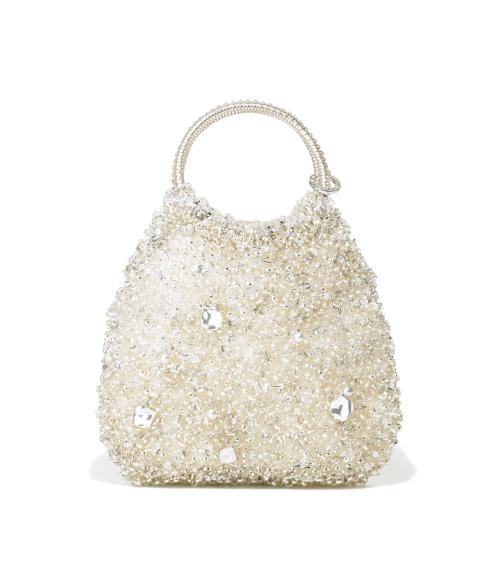 Secondly, style PB18FFL0V2 comes in ANTEPRIMA's classic Standard bell shape. Gleaming with MIKIMOTO pearls and silver rose petal motifs, these fine decorations have gracefully merged with our wire glitter on the surface.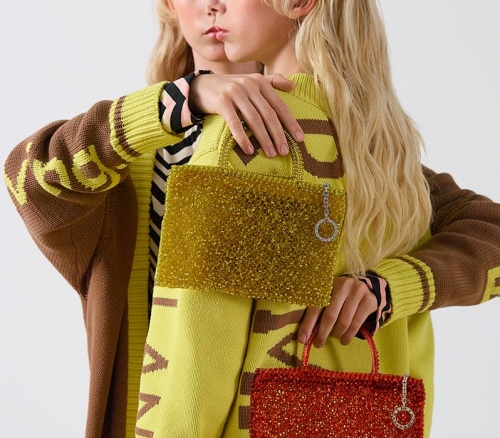 Last but not least, the silhouette of style PB18FFL6K7 is coming from the rose petal motif from early mentioned MIKIMOTO's one of the most popular collection "Les Pétales Place Vendôme". This collection has been inspired by "rose petals that float in the air and then descent onto the Place Vendôme in Paris" – which is also a reflective statement of MIKIMOTO to recall this beautiful place that has congregated the world's top luxury brands. Equipped with a top zipper to secure all personal belongings, this splendid piece is definitely a precious jewel to be added into your bag collection. Letting you shine all day with an orthodox elegance from the inside in this Fall Winter season.