Sketching
From the scene behind, discover the key elements of ANTEPRIMA SS21 Collection. Taking inspiration from the Mother Nature, abstract camouflage print and transparent rayon with a mixture of viola and khaki are the highlights of this SS21 Collection.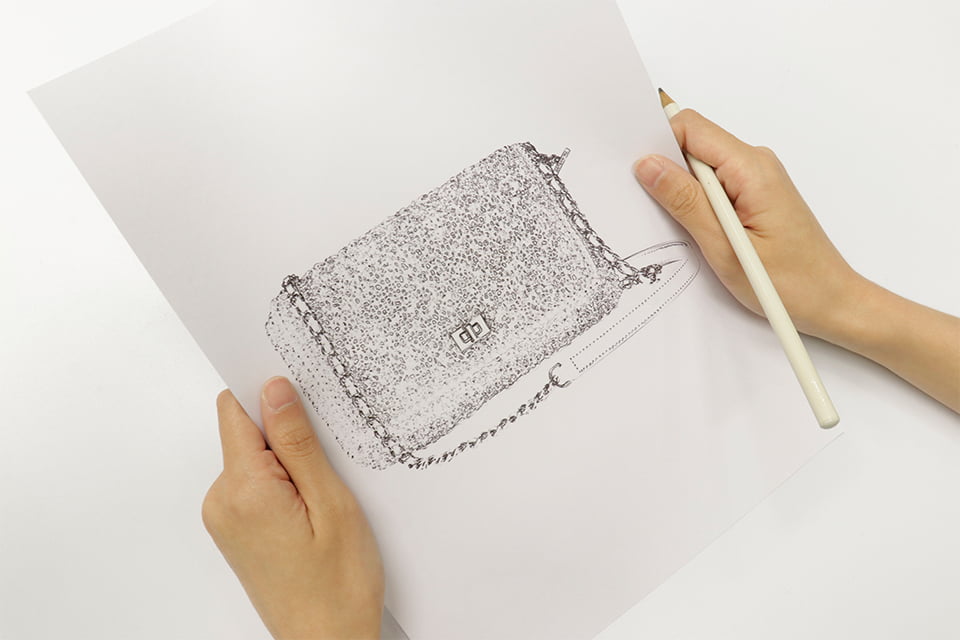 WIREBAG
Happiness is an icon bag. A bag that becomes a woman's best friend, always faithful on her wrist or shoulders. A companion that, like herself, is always ahead of fashion but never out of style. A bag that creates as the spotlight, and brings cache to the arms it belongs on.

ANTEPRIMA WIREBAG uses only the most exquisite materials, including an exclusive wire that is crafted in a wide range of colors, to hand-knit lightweight creations that gleam with just a hint of light.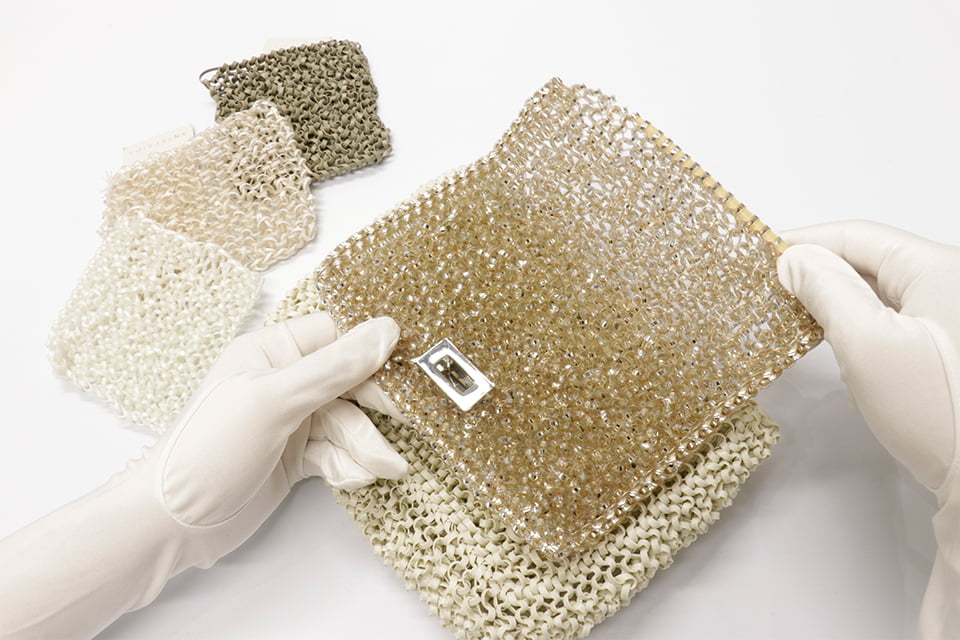 An instant hit when it was first released in 1998, the WIREBAG has since evolved into a fashion icon in its own right. Artfully crafted into new, beautiful hues and shapes, every collection brings refreshing novelty into the fashion world every season.

Flawlessly spun into a matrix of high-tech materials and timeless craftsmanship, each bag represents the perfect balance of confidence, strength and playfulness that characterizes the independent modern woman.

ANTEPRIMA WIREBAG: To have and to hold, now and forever.